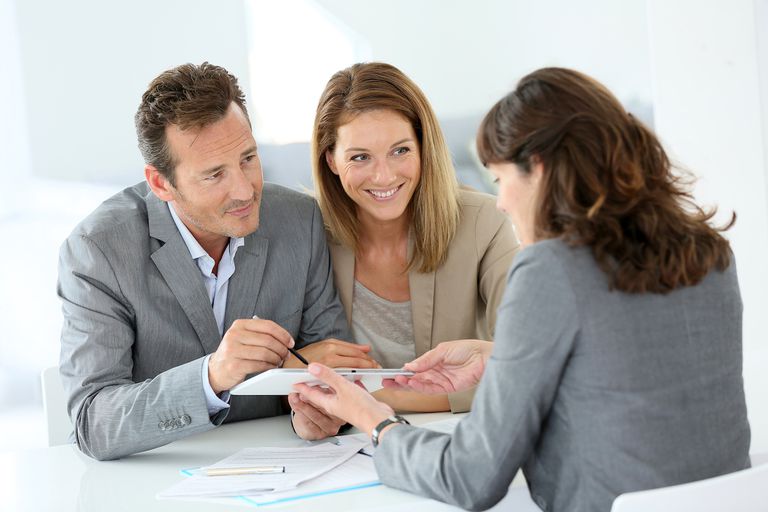 What to do FIRST in the home buying process?
Even new real estate agents hand out a list of recommended mortgage lenders. An agent can't survive in the real estate business without a good mortgage lender or two to refer. When it comes to choosing a mortgage lender, buyers often don't know which they should do first:
Select a mortgage lender or hire a real estate agent?

On the one hand, if they hire a real estate agent to start showing them homes without getting preapproved by a mortgage lender, they might not know whether they are qualified.
Not to mention, if they should be so lucky as to stumble across the perfect home their first day out touring, they won't be able to make a valid offer on that home without a preapproval letter.
Still, being a real estate agent my advice is to first hire a real estate agent before selecting a mortgage lender. Your real estate agent will be with you from start to finish and involved in all facets of your home buying experience. The mortgage lender handles only the financing. In case you are wondering what's in it for the REALTOR to recommend a mortgage broker — because I know how some minds work, and being suspicious of ulterior motives is not unusual — the answer is there is zero financial incentive to the REALTOR from the mortgage lender for the recommendation.
Can a REALTOR Receive a Kickback for Recommending a Mortgage Lender?
It is against RESPA to receive a kickback for a referral to a mortgage lender.
A mortgage lender cannot reward a real estate agent for sending business to that mortgage lender. Section 8 of the RESPA prohibits anyone from receiving compensation or some sort of payment in exchange for a referral on a federal mortgage loan. Since almost all conventional loans are sold to government-sponsored entities such as Fannie Mae or Freddie Mac and the remainder are either federal FHA loans or VA, RESPA applies to just about every mortgage loan.